THIS IS SINGLE-SPECIALTIES
Seed Production and Plant Protection
---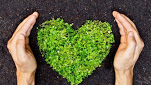 Professional orientation: PLANT PRODUCTION
Professional qualification: MASTER – AGRONOMIST
Academic degree: MASTER
Type of traning: FULL-TIME
Language of instruction:
-Bulgarian
-English

Department of Plant Production
HOD: Prof. Dragomir Plamenov
Phone: +359 52 383 670, Room: 429 NUK
e-mail: dplamenov@tu-varna.bg
Technical coordinator: Assist.Prof.Dr. Plamena Yankova
Phone: +359 52 383 645, Room: 433 NUK
e-mail: pl_yankova@tu-varna.bg

Course duration:Course Duration:
Requirements: The course is designed for graduates who have successfully completed the Bachelor`s or Master's Degree programmes in the Professional fields: 6.1.  Seed Production or 6.2. Plant Protection.
Requirements: The course is oriented to the graduates of all other Bachelor`s or Master's Degree programmes. The first two semesters compensates for the differences in the Bachelor's course of education and ensures the knowledge otherwise acquired during the Bachelor's Degree Course in Agronomy.
Career path:
The main goal of the training is to prepare highly qualified agricultural specialists who have obtained competences across the whole range of agricultural seed production and the plant protection.
The graduates of the Degree Course of Seed Production and Plant Protection will acquire a Master's Degree Diploma in addition with the Professional Qualifiacation "Agronomist" and their career perspectives include:
– sowing material manufacturers and merchants;
– consultants in agricultural seed production and plant protection companies;
– experts, inspectors and consultants in the Executive Agency of variety testing, probing and seed control, the Bulgarian agency for food safety and other institutions at national and regional level;
– leading administrative positions at national and regional level in state, municipal and private structures;
– research career in relevant institutions.
HOD: Assoc. Prof. D. Plamenov
Phone: +359 52 383 670
e-mail: dplamenov@tu-varna.bg
Room: 429 NUK
Secretary: R. Dimitrova
Phone: +359 52 383 645
e-mail: r_dimitrova@tu-varna.bg
Room: 433 NUK